Uncategorized
November 5th, 2010
THIS is the page I will update with the list of all the works by Isao that I share on Hentairules.
Isao (belonging to Circle Majimeya) has two sides. A "rage" side making unhappy hentai works (either NTR, or "rage" stuff – you know, when you end up wanting to kill one of the characters, if not all), and another side making extremely good happy sex. Two sides of a coin, two market shares
First, the covers. Next (scroll down) comes the real list.
–

Uncensored version of Secret Temptation [English]
–

Uncensored version of Happy Halloween [English]
–

Uncensored version of Tricky Twintails Girl [English]
–

Uncensored version of Swimsuit And Onee-chan [English]
–
–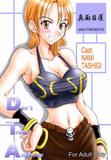 Pack of 6 works by Isao (Circle Majimeya)
These works are :
– A Wife's Secret (dark rage NTR, warning)
– Getsukasui Mokukindo Nichi 2 (Sailor Moon)
– Getsukasui Mokukindo Nichi 3 (Sailor Moon)
– Don't Trust Anybody (One Piece)
– Play Soft (Final Fantasy X)
– Wheat No1 (One Piece)
Leave a Reply