Uncategorized
December 31st, 2010
THIS is the page I will update with the list of all the works by Teri Terio that I share on Hentairules.
The stories are generally humorous, very original and well-imagined, with strong-willed female characters, adding a kinky or at least refreshing feeling to the sex scenes. Occasionally, during a chapter, it will be a darker and entrancing story : I mean it, there's not just drawing talent ! Graphically, with zero or very little censorship, teen girls have all the fun in the world, I like it a whole lot
First, the covers. Next (scroll down) comes the real list.
–

Glasses School [English, 228 pictures]
–

Natural chapters 1-2 [English]
–

Uncensored version of
Southern Island Bus Bus 1-2 + final bonus ending [English]
(The chapter 1 was known as "Nangoku Basebasu")
–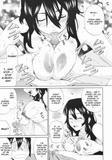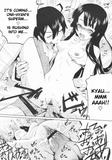 Hogosha Choki Shucchouchuu [English]
–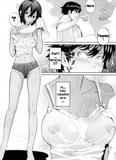 Uncensored version of If We Could Meet By The Sea [English]
Leave a Reply